The COVID-19 pandemic has introduced a number of new barriers for youth and young adults with disabilities (Y&YADs) to achieve employment. Disruption to services and the shift to remote programming and learning has made it more difficult for some Y&YADs to access programs that prepare them for the workforce, such as career and technical education and work-based learning experiences. In addition, Y&YADs experience higher unemployment and rates of withdrawal from the workforce during economic downturns, such as the recession accompanying the COVID-19 pandemic.
The COVID-19 pandemic has also led to elevated levels of trauma and emotional distress worldwide. Y&YADs are at greater risk of experiencing trauma than youth without disabilities, and emotional distress as a result of the pandemic can put them at risk for the long-term employment consequences of unresolved trauma.
The COVID-19 pandemic has not affected everyone equally. Y&YADs with specific intersecting identities (including those experiencing homelessness, from low-income households or involved in the foster care system) may experience even greater impacts from the pandemic. For example, a youth with disabilities from a low-income family may lack broadband and other technology necessary to fully access remote learning and remote workforce services.
States have taken a number of approaches to mitigate the barriers posed by the COVID-19 pandemic. These include:
Transferring work-based learning, career and technical education (CTE) content, transition planning tools and other career preparation resources to online platforms;
Making assistive technology, laptops and Wi-Fi available to students with disabilities to access remote learning content;
Assisting schools and school districts in providing or adapting accommodations to remote environments;
Training educators and workforce service providers on supporting Y&YADs amid the pandemic, including providing effective remote and hybrid instruction and updating and supplementing individualized education programs (IEPs);
Engaging families to help them support Y&YADs amid distance learning and transition planning, and training school officials on how to best facilitate that engagement;
Addressing the mental health needs of Y&YADs that have arisen or been exacerbated during the pandemic, including offering tele-counseling and other support services;
Engaging in interagency collaboration to better address and understand the unique needs of Y&YADs amid the pandemic;
Improving data collection efforts to understand which populations of Y&YADs are experiencing particularly significant barriers; and
Developing and delivering supports to certain populations who have experienced the greatest disruption of services due to the pandemic, such as youth experiencing homelessness or those from low-income families.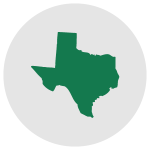 Texas Vocational Rehabilitation Services offers Online Student Transition Fairs to help Y&YADs plan their futures through career exploration and connect with employers during the pandemic. Online Student Transition Fairs include job fairs, career fairs, transition education events and other events for Y&YADs.