Youth and young adults with disabilities (Y&YADs) are a diverse population, in terms of type of disability; race and ethnicity; sexual orientation; socioeconomic status; involvement in other systems (such as juvenile justice and foster care); levels of family and community support and more.
A youth's intersecting identities can significantly affect their employment prospects and ability to access services, either positively or negatively. For example, a youth who belongs to a tribal community may have access to strong community support that can be leveraged to enhance their employment outcomes. Meanwhile, a youth involved in the juvenile justice system may face additional barriers to employment due to their criminal record and interruptions to career and educational support.
In addition, Y&YADs with certain intersecting identities can be disproportionately impacted by disruptions such as the COVID-19 pandemic. For example, a youth with disabilities from a low-income family may lack broadband and other technology to fully access remote learning and workforce support services.
Just as youth with disabilities are diverse, so are their strengths and needs. States can best serve Y&YADs when policymakers consider the various factors and identities that impact a youth's employment outcomes, and when they seek to meet the unique needs – and leverage the unique strengths – of specific populations.
States can support Y&YADs with intersecting identities by:
Using data and collecting broad stakeholder input to identify needs and barriers for youth with intersecting identities in accessing workforce support and attaining employment;
Adapting existing workforce programs or creating new ones geared toward Y&YADs with specific intersecting identities;
Coordinating with other agencies and community organizations to co-deliver and enhance services for Y&YADs with intersecting identities;

Hiring more diverse and culturally competent workforce system staff;

Developing the ability of existing workforce system staff to engage and serve Y&YADs from specific backgrounds; and
Explicitly addressing the needs of Y&YADs with intersecting identities in Workforce Innovation and Opportunity Act (WIOA) state plans, to hold states accountable for meeting the needs of various target populations.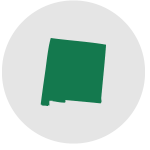 The New Mexico Children, Youth & Families Department offers JJS Transition Services, a program that provides intensive case management services to youth with significant mental and/or behavioral health needs following their discharge from juvenile justice facilities. Transition coordinators work with clients to develop transition plans, which cover areas like housing, behavioral and mental health, education, employment, vocational training and life skills.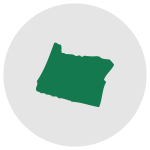 Oregon's Connecting Communities Program is designed to facilitate greater access and service provision for culturally diverse job seekers with disabilities by providing specialized instruction on topics such as English for the workplace, cultural differences in the workplace and English as a Second Language (along with other workplace readiness and on-the-job skills trainings). It is a partnership between Easterseals Oregon and Oregon Vocational Rehabilitation.