As a result of the COVID-19 pandemic, many schools have shifted to distance learning formats (or blended formats) in lieu of traditional classroom teaching. This unprecedented shift poses new challenges to parents, educators and students, but has particularly important implications for students with disabilities. While methods of support for these students are well established in the classroom setting, distance learning has brought a new set of associated needs. Students with disabilities may require a range of new accommodations, including assistive technology, one-on-one teaching, alternative assignment mediums and schedule flexibility.
Students with disabilities receive protections and services under several federal laws. Most broadly, the Americans with Disabilities Act (ADA) prohibits discrimination on the basis of disability in all services, programs and activities provided to the public by state and local governments. The Individuals with Disabilities Education Act (IDEA) guarantees students with disabilities a Free Appropriate Public Education (FAPE) in the least restrictive environment. Students with disabilities receive individualized education programs (IEP) under IDEA, while other students who need additional support but do not meet the IDEA definition of a disability, receive services under Section 504 of the Rehabilitation Act via a 504 plan.
Together, the ADA, the IDEA and Section 504 of the Rehabilitation Act require that schools provide an accessible and equitable education for students with disabilities. Although these laws mandate equal access, they provide states flexibility regarding how access is provided.
In response to the outbreak of COVID-19, states have taken steps to make students, parents and educators aware of useful resources, tools and information that can facilitate distance learning.
Providing administrators and educators with best practices and strategies for distance learning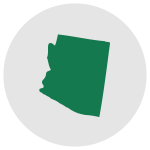 Arizona provided a Virtual Resource Hub, which offers resources to assist educators in providing virtual education. The hub includes a section dedicated specifically to resources on instructing students with disabilities, including assistive technology, content specific and transition resources.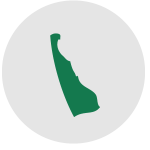 Delaware created a comprehensive list of Remote Learning Resources for districts and schools to better provide equitable access to all students during distance learning. It covers topics such as accessibility and planning.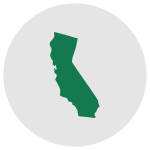 California produced a series of informational videos on distance learning with a large portion focused on special education. The webinars include specific, targeted topics, such as an informational deaf education discussion, and more general subjects, such as the use of universal design in distance learning. The webinars are led by administrators and educators who provide insight into what schools are doing to serve students with disabilities and how educators and parents can help students learn.
Providing guidance and resources for families to assist in the distance learning process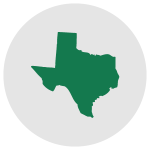 Texas has created a Parent Resources for Special Education webpage, which contains a variety of resources for parents to assist their children during distance learning. The resources include items such as how to cope with changed routines and how to engage in "fun at home" learning activities.
To learn what your state is doing to address changes to distance learning as a result of COVID-19, please visit CAPE-Youth's COVID-19 resource page.
Questions and Answers on Providing Services to Children with Disabilities During the Coronavirus Disease 2019 Outbreak: The U.S. Department of Education outlines the responsibilities of states to continue providing a free appropriate public education to students with disabilities during COVID-19.
Fact Sheet Addressing the Risk of COVID-19 in Preschool, Elementary and Secondary Schools While Serving Children with Disabilities: This resource from the U.S. Department of Education elaborates on the legal obligations of educational institutions to continue serving students with disabilities during school closures.
Continuity of Learning During COVID-19: The Department of Education's IDEAs That Work website offers information, tools and resources to help educators, parents and families and related service providers meet the educational, behavioral and emotional needs of children and youth with disabilities through remote and virtual learning. In addition, users will find several information briefs on evidence-based and promising practices designed to support continuity of learning for students with disabilities. Viewers also have access to a searchable database containing resources and information for educators, parents and families and related service providers to support students with disabilities.
Resource Library: The Educating All Learners Alliance is a consortium of organizations that assembled to help educators support students with disabilities during the COVID-19 pandemic. The organization's resource library connects educators to tools, resources and guidance to support learners with a range of needs.