Family engagement and advocacy plays a key role in helping youth with disabilities transition to adulthood. Studies show that family support positively affects graduation rates, employment and post-education achievement for all youth, including those with disabilities. As states adapt to the challenges of providing quality equitable services to families remotely, the role of families has become even more important in supporting youth with disabilities as they navigate the transition into adulthood, workforce training, post-secondary education and/or employment from home.
[Note that "family" here is defined broadly as adults and children related biologically, emotionally or legally. It includes single parents, blended families, unrelated individuals living cooperatively and partnered couples who live with biological, adopted and/or foster children.]
Families can help improve the outcomes of their children's lives when they act as mentors, leaders and advocates for their children. Families can support students' successful transition by maintaining high expectations that they will succeed in school, and by supporting early job opportunities or work-based learning where youth develop skills for employment and life. Family members need the tools to be involved in their child's education and transition process. Some states have developed innovative approaches for helping families engage in the distance learning and transition process during the COVID-19 pandemic, and for engaging families directly.
Providing resources for families, so they can effectively support their child's education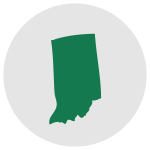 The Indiana Department of Education created an omnibus resource sheet organized by disability, specific needs and type of resource. The document provides resources for parents to stay up to date on their child's individualized education program (IEP) and resources for students to access educational materials.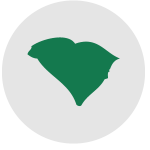 The South Carolina Department of Education collaborates with the Department of Health and Environmental Control to support the education and health of families in home settings. It developed a web page with resources for educators, families and students on assistive technology, accessibility, online education modules and work training for teens with disabilities.
Guiding schools on how to effectively coordinate and communicate with families and caregivers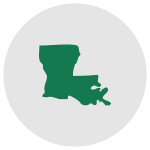 Louisiana created direct service guides to assist schools in developing, implementing and modifying learning plans for families in remote environments and academic resources for families and students with disabilities. The toolboxes provide strategies and resources for families in the areas of organization, accommodation and accessibility.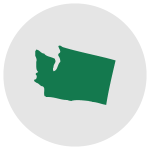 Washington state provided a Supporting Inclusionary Practices During School Facility Closure document, which provides guidelines to schools for maintaining positive relationships and effective communication with families during COVID-19. The resource guides special educators in how to recognize and accommodate the individual cultural backgrounds, needs and strengths of families.
For more information on what your state is doing to serve students and young adults with disabilities, please visit our state pages.
Transition of Students with Disabilities to Postsecondary Education: A Guide for High School Educators: This resource from the U.S. Department of Education provides information on the transition to postsecondary education for students with disabilities including admissions process, documentation of a disability and keys for success including attitude, self-advocacy and preparation.
A Transition Guide to Postsecondary Education and Employment for Students and Youth with Disabilities: This U.S. Department of Education guide includes information on transition planning, services and requirements, as well as options after leaving secondary school and supporting student-made decisions.
Strengths-Based IEPs: What You Need to Know: This web page from Understood.org elaborates on what strengths-based IEPs are, why they work and what their potential is when working with students with disabilities.
Continuity of Learning During COVID-19: The Department of Education's IDEAs That Work website offers information, tools and resources to help educators, parents and families and related service providers meet the educational, behavioral and emotional needs of children and youth with disabilities through remote and virtual learning. In addition, users will find several information briefs on evidence-based and promising practices designed to support continuity of learning for students with disabilities. Viewers also have access to a searchable database containing resources and information for educators, parents and families and related service providers to support students with disabilities. 
The National Resources for Advocacy, Independence, Self-determination and Employment (RAISE) Technical Assistance Center: The RAISE Center works with the seven (7) Rehabilitation Service Administration (RSA)-funded Parent Training & Information Centers to develop and disseminate information and resources that increase their capacity to serve youth and young adults with disabilities and their families.