Individualized Education Program (IEP)
Just as no two students are alike, neither are their strengths and educational needs. This is particularly true for students with disabilities, who may require unique resources and approaches to support their educational experiences and their transitions into the workforce. An Individualized Education Program (IEP) is designed to meet the individual needs of a student with disabilities. IEPs set reasonable learning goals and state the special education and related services the school district will provide for a child with a disability, which is required by law. The COVID-19 pandemic forced states and schools to think creatively about how to conduct IEP meetings, what to revise within the IEPs regarding service delivery and how to continue providing students with the individualized services and supports they need.
IEPs are developed to use student strengths to best access an appropriate education. IEPs are developed or revised annually for students with disabilities, and they are carried out by an IEP team composed of teachers, school administrators, family members, the student and those who are responsible for providing and/or paying for transition services in accordance with the Individuals with Disabilities Education Act (IDEA). IEPs are required to include information such as academic and functional goals for the student, how progress toward those goals will be measured, the special education and related services (including secondary transition services) that will be provided and a description of necessary accommodations.
Offering recommendations and guidelines for hosting virtual IEP meetings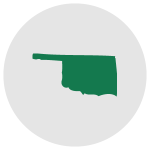 The Oklahoma Department of Education created a virtual IEP meeting checklist to set meetings up for success. The checklist includes items such as engaging family members, determining the best web platform to use, identifying possible barriers, engaging service providers and obtaining virtual signatures.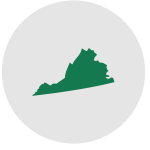 The Virginia Department of Education shared a tip sheet for hosting virtual IEP meetings. The tip sheet includes information for hosts and participants of the meetings, as well as technology suggestions.
Providing tele-facilitation services, to improve communication during virtual IEPs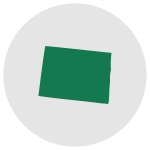 The Colorado Department of Education offers IEP facilitation, which is an option for using an impartial third party to promote effective communication throughout the IEP process. During the COVID-19 pandemic, Colorado continues to provide this service through a tele-facilitation model. This web page includes meeting guidelines for the tele-facilitated model.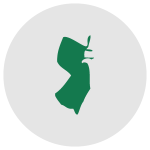 New Jersey also provides IEP facilitation services at no cost to schools or families and is offering these services remotely during COVID-19, employing whichever online platform the school district prefers.
Providing guidance and resources for updating and supplementing IEPs, to account for limitations imposed by COVID-19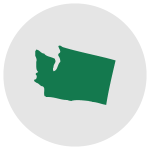 The Washington Office of Superintendent of Public Instruction created a Continuous Learning Plan template for schools. The purpose is to support individualized student planning for the delivery of special education and related services through continuous learning and instruction during school facility closure. The Continuous Learning Plan is not intended to replace a student's IEP, but rather to strengthen the IEP by documenting individual decisions for special education services during school facility closure. Additionally, the state provided an implementation guide for the Continuous Learning Plan.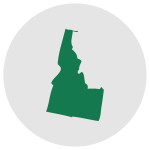 The Idaho Department of Education hosted a series of webinars by special education directors to provide guidance on the provision of special education services during COVID-19-related closures. These webinars covered a variety of topics, including continuation of IEP planning.
Question and Answer (Q&A) Document: The U.S. Department of Education released a question and answer document regarding the implementation of the Individuals with Disabilities Education Act (IDEA) Part B dispute resolution procedures during the COVID-19 pandemic.
The Short and Sweet IEP Overview:  This overview addresses the purpose, development and timeline of the IEP. It also discusses student involvement in the process and provides additional resources.
Virtual IEP Meeting Tip Sheets: These virtual IEP meeting tip sheets cover a variety of topics including technology, common questions and answers for hosting or participating, as well as tips for success before, during and after a meeting.
Continuity of Learning During COVID-19: The Department of Education's IDEAs That Work website offers information, tools and resources to help educators, parents and families and related service providers meet the educational, behavioral and emotional needs of children and youth with disabilities through remote and virtual learning. In addition, users will find several information briefs on evidence-based and promising practices designed to support continuity of learning for students with disabilities. Viewers also have access to a searchable database containing resources and information for educators, parents and families and related service providers to support students with disabilities.