Not all students follow the same path after high school. For students with disabilities, transition planning is the process of setting and working toward individual goals for life beyond high school, whether that includes employment, further education or training or community participation. While schools across the nation are operating via distance learning due to COVID-19, it is critical that students with disabilities continue to plan for their transitions and receive appropriate services.
As students plan for their transition into employment or post-secondary education, not all activities and/or services can continue as they did prior to COVID-19. For example, students may not be able to participate in the same work-based learning programs, including job-shadowing and internships. To address these changes, states developed resources to share with schools, families and students so they can still prioritize transition planning and services during the shift to distance learning.
Offering guidance to educators and service providers on how to continue providing transition services during COVID-19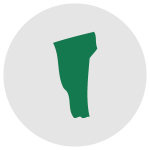 The Vermont Department of Education created the Implementing Transition Services During Remote Learning resource, which provides recommendations for the continuation of transition services during the COVID-19 outbreak. This resource suggests a two-step process for transition services during distance learning. First, utilize online transition assessments and second, utilize online career exploration websites to create meaningful assignments that are tied to the goals in the transition plan of a student's Individualized Education Program (IEP).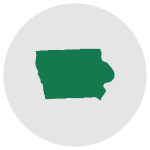 The Iowa Department of Education's Return to Learn (R2L) effort includes a resource for professionals to help with transforming in-person classroom supports to virtual and hybrid service delivery. The guidance covers a variety of topics including campus tours, applying for jobs, transportation skills and much more.
Providing resources to parents and families so that they can continue transition planning on their own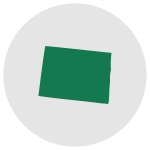 The Colorado Department of Education created a web page for students and families, which lists resources and services to support students with disabilities as they transition to employment and independent living. The web page has resources on numerous topics including career and employment, families, postsecondary education, transition assessment, independent living and more.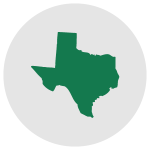 The Texas Education Agency provides resources for postsecondary transition on its COVID-19 response web page. The web page identifies websites, webinars and informational documents that guide parents and students on how to continue transition activities during distance learning. Additionally, Texas offers a resource specifically for professionals.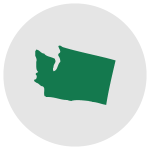 The Washington Office of Superintendent of Public Instruction released the Supporting Inclusionary Practices during School Facility Closure report, which dedicates a section to graduation and secondary transition. This section includes online and printable activities and lesson plans to help students identify their strengths, preferences, interests and needs as they transition to life after high school. It also includes work readiness assessments and links to other entities that support transition, such as WorkSource, the Division of Vocational Rehabilitation and Disability Services offices in local community colleges.
A Transition Guide to Postsecondary Education and Employment for Students and Youth With Disabilities: This document provides clarity to the public regarding existing requirements under the law and U.S. Department of Education Office of Special Education and Rehabilitative Services policies.
Transition Resources in the 2020-2021 School Year: This National Technical Assistance Center on Transition (NTACT) web page shares resources on transition for the 2020-2021 school year. These resources acknowledge the challenges of distance learning and provide resources for schools, practitioners and families to continue transition services throughout the COVID-19 pandemic.
RSA COVID-19 Questions & Answers: Administration of the VR Services, AIVRS, and Randolph-Sheppard Programs: This U.S. Department of Education Questions and Answers document offers guidance on how state vocational rehabilitation (VR) programs can continue providing services (including pre-employment transition services to students with disabilities) during COVID-19.
What to Know About Youth Transition Services for Students and Youth with Disabilities: This resource was developed by Federal Partners in Transition, a working group composed of the U.S. Department of Education, the U.S. Department of Health and Human Services, the U.S. Department of Labor and the U.S. Social Security Administration. It defines transition and describes the types of supports that can assist youth with disabilities in their career development and transition planning.
Transition Truths: An Overview of Transition Systems: These documents, produced by the National Collaborative on Workforce and Disability for Youth (NCWD/Youth), offer overviews of the policies, programs and systems that support youth with disabilities in various aspects of their transitions to adulthood (e.g., mental health, housing, education).
The Workforce Innovation Technical Assistance Center (WINTAC) offers information, recorded webinars, resources, tools and more regarding virtual career development and exploration. Additionally, WINTAC offers a web page documenting state VR agencies' responses to COVID-19.